Air Duct Cleaning in Dayton, Ohio Residential & Commercial
Ensuring The Air You Breathe is Free from Pollutants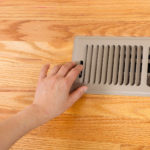 The Almighty Ducts Air Duct Cleaning Co. in Dayton, OH can help ensure the air you and your loved ones breathe is free from dust and other harmful pollutants. We will ensure the air you breathe indoors is as clean as the air you breathe outdoors, since "We Are The Most Thorough Duct Cleaners In Ohio!"
We Clean Ducts, Including Dryer Vents and Furnace Vents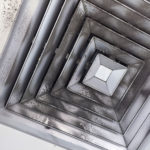 As a professional air duct cleaning service and sanitizing company, we specialize in cleaning your entire duct system, including dryer vents and furnace vents. We also clean your indoor AC coil. As an owner operated business, we are able to provide a personalized level of service while using the most advanced equipment to ensure an exceptional job is completed every time. Depend on the highest quality workmanship offered at the most reasonable rates.
Professional & Insured Cleaning Company
For professional duct cleaning in Dayton, Ohio, call The Almighty Ducts Air Duct Cleaning Co at 937-291-0200. Our business is fully insured for your protection and we are proud members of the Better Business Bureau.
What good does a new filter do when the dirty ducts deliver the air you breathe?
Removes Pollen, Dust & Dander
Reduces Your Energy Bills
Improves The Overall Air Flow
Relieves Allergy & Asthma Symptoms
We are the most thorough duct cleaners in Ohio!